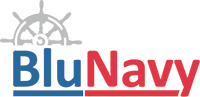 BOOK NOW
Cell. (+39) 335.6450634
Elba Island
Elba Island is without doubt the unique charm of its unique beauty, through the images of photographs, paintings reflected and the untouched panoramic view. For those who have never been on the island of Elba, is not being able to easily describe the feelings that can happen, the diversity of the seasons, rich and lush in the spring, warm and calm in summer, fragrant and quite stiff in the fall and winter are the nuances of his sunny nature in the transparent sea reflected.
You are welcome all year, thanks to the variety of attractions it offers to tourists, especially for lovers of hiking, walking and mountain biking, is the Island of Elba, with its mild climate in a position to offer every month of the year, a new feeling.
Elba is divided in 8 departments (administrated from Livorno) that are structured in different historical and culture interests:
Villages like Marciana Marina, Portoferraio, Porto Azzurro, Cavo, Rio Marina and Marina di Campo.
The industry is mainly located in Portoferraio, which was built in Napoleon's time. The luxurious residents are todays heart of Elba's economy.
From the famous granite area in Monte Capanne, which you reach by a gondola, you can see the hills of Marina di Campo and Marciana.
The historical area with Rio nell'Elba, Rio Marina and Capoliveri.
The southern side with the beaches of Capoliveri and Marino di Campo.
On the other side, the reef in Sant'Andrea with adjoining small villages.