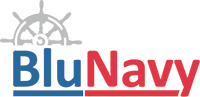 BOOK NOW
Cell. (+39) 335.6450634
Marina di Campo
The administration of the village of Marina di Campo belongs to Campo nell'Elba and is part of the province of Livorno. With an area of 55,66 km2 and a population not more than 4000 habitants, Campo nell'Elba shows that the majority of tourists are Italians and foreigners who spend their holidays on Elba. Actually, the village centre does not belong to Campo nell'Elba. This area and the rural district, the two small villages of San Piero and Sant'Ilario situated in the mountains, belong to Marciana. Between these two places you can also find Seccheto, Fetovaia, La Pila and the small Cavoli with comfortable seaside resorts.

The village of Marina di Campo, which is known for its white beaches, holds many new public buildings and facilities that stand for the current development of the island. The town offers tourism attendances and also seaside resorts, lettings, pubs and restaurants. It is also the centre of the island, thanks to numerous new constitutions. You can find a lot of typical restaurants in the town centre, which serve you original and traditional meals and a wide variety of fish, but you can of course also choose from the many other offers. There are a lot of "pizzerias", ice cream parlors and shops with fancy goods etc.

You should not miss to visit the seaside resorts of Elba in the off-season. You can also come for a study trip which is possible in every season. Enjoy beautiful views by mountain bike, round trips with kayaks or sailing boats, walk through sensually perfumed areas or come for trekking in the Monte Capanne. You also have the possibility to discover the archipelago of the Toscana. Don't forget to visit the gondola in Monte Capanne, that leads you to the top of the hill in less than 5 minutes. Located between Poggio and Marciana. Tickets are about 15 euros.



Seccheto
The village Seccheto faces the sea, extends almost to the beginning of the Costa del Sol in the south of the island of Elba, administratively belongs to Campo nell'Elba. It is a small village with a great history of wine growing and processing of granite. Just look at the direction of "Valle Buia" where there were many quarries. in the Roman period, up to the 60s was in Seccheto many ships loadet with granit.

On the way to "Valle Buia" majestic granite columns can be seen. The beach is easily accessible and almost entirely free. It has a cozy, small snack bar that is connected to the bathing establishment.


NOTE:

The road to "Valle Buia" you'll find on the maps signed for lovers of trekking and mountain biking. These roads are linked to San Piero, that was once the center of the granite processing.
The village offers all types of tourist services: restaurant, pizzeria, bar, post office, ATM, grocery store, bakery, tabacco, magazines, sea, beach and church.